Situation:
I just found out that
Dick Smiths Electronics
is having a 20% off sales for all their phones, thats ending at 5.30pm today. I've wanted an android for a while now. So I've got 1.5 hours to do some research and see which one to get.
Must be:
Vodafone
Keyboard
Android
Good
Preferably cheap
Option 1: Vodafone 845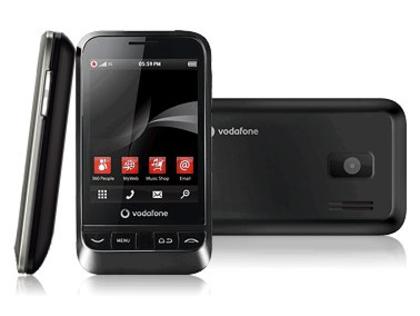 Main point of difference are the price NZD$199.00. Although there is a lack of not having a keyboard. Resolution is acceptable. The main issue for me is ease of use. I don't particularly like touch screens.
Review from
techradar
:
As a budget Android phone, the 845 stands out for having the latest version of the operating system, but despite a host of great features, it's no match for the Samsung Galaxy Portal with its 3.2in AMOLED capacitive touchscreen.
Final thought:
Main concern here is the ease of use.
Option 2: Samsung Galaxy 580
Coming in at twice the price of NZD$399.00, the Samsung Galaxy 580 better be good. Again no keyboard. Think I'll only have a quick look at this one.
Review from random customer at DSE:
I've finally found a phone I can use with ease. I never liked the touch screens before but the Samsung Galaxy is really easy to use,
Pro's - 3 instant brightness settings, Good volume control, Clear Icons, WiFi connectivity plus the usual extras. Con's... some apps drain the battery if you don't turn them off, but once you learn what's what, it's a great phone, and really good value for money.
Not really sure if I should be trusting this review for anything.
Final thought:
The only other phone here with Andriod OS 2.1. Will have a look in store.
Option 3: Sony Ericsson X10 Mini Pro
At the same price of the above Samsung Galaxy 580 of NZD$399.00, with a keyboard, the Sony Ericsson X10 Mini Pro seems a more likely option.
Review from
cnet
:
Review from
techradar
: